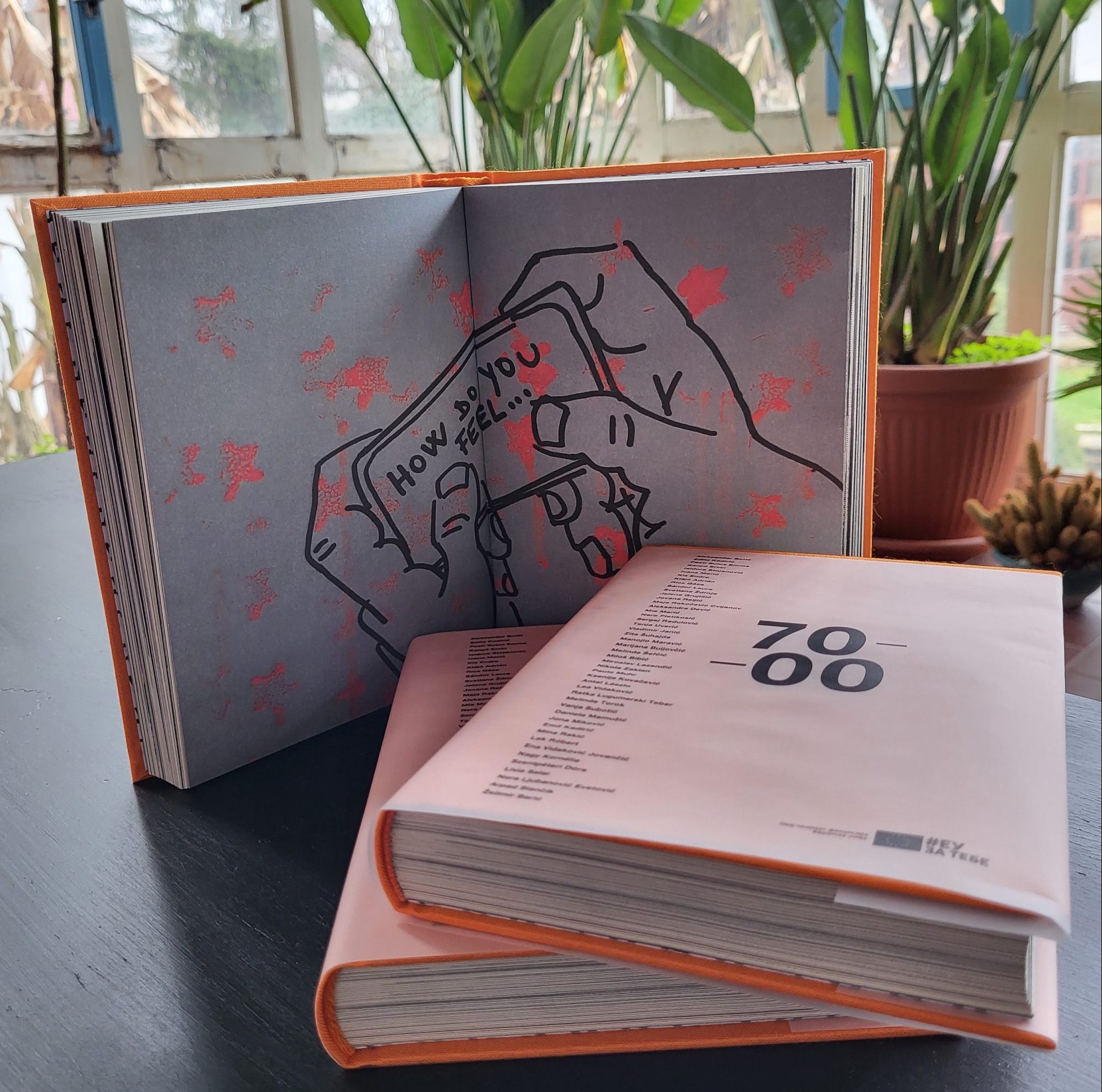 The lexicon of Subotica artists
A lexicon of Subotica artists has been published by CSO "Klara I Rosa" and the Center for Contemporary Culture and Art, which represents a collection of artists born in Subotica in the period from 1970 to 2000 or living in this city. The lexicon contains biographies, selected works, and contact details of the artists, and can be obtained on the premises of the "Klara i Rosa" association, at Petefi Sandora 15, in Subotica.
Artists:
Aleksandar Botić, Edita Kadirić, Pesti Sutus Emma, Kanyó Ervin, Ivana Marić, Kis Endre, Klájó Adrián, Ricz Géza, Sándor Laura, Svetlana Ždrnja, Jelena Grujičić, Jovana Reljić, Maja Rakočević Cvijanov, Aleksandra Dević, Mia Marić, Nera Pletikosić, Sergej Radulović, Tanja Uverić, Vladimir Janić, Zita Šuhajda, Manojlo Maravić, Marijana Buljovčić, Melinda Šefčić, Miloš Bibić, Miroslav Lazendić, Nikola Zaklan, Paula Muhr, Ksenija Kovačević, Antal Lászlo, Lea Vidaković, Ratka Lugumerski Teber, Melinda Torok, Vanja Subotić, Daniela Mamužić, Jona Miković, Emil Kadirić, Mina Rakić, Lak Róbert, Ena Vidaković Jovančić, Nagy Kornélia, Szentpéteri Dóra, Livia Salai, Nora Ljubanović Evetović, Arpad Slančik i Želimir Barić.
Support the work of the association with donations https://www.patreon.com/klarairosa